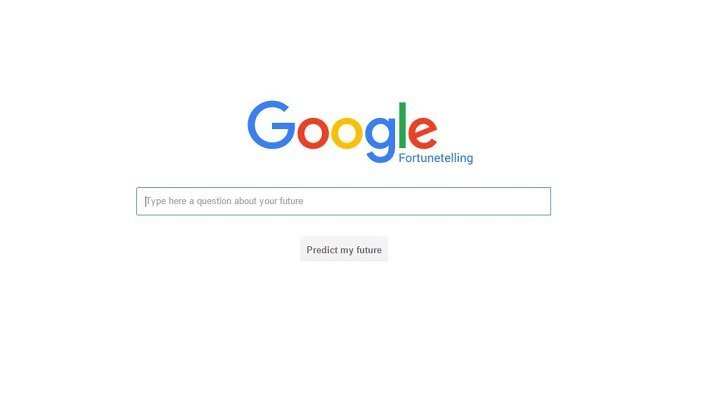 If Google said it could tell you your future, would you believe it? Google seems to know almost everything about you, so it makes sense. One group is harnessing that assumption and using it to spread awareness.
BetaGoogle asks you to type in a question about your future. It even gives you example questions in case you're not sure what you want to ask.
Before you continue reading this article, try it out for yourself by clicking here.
Here's what you get: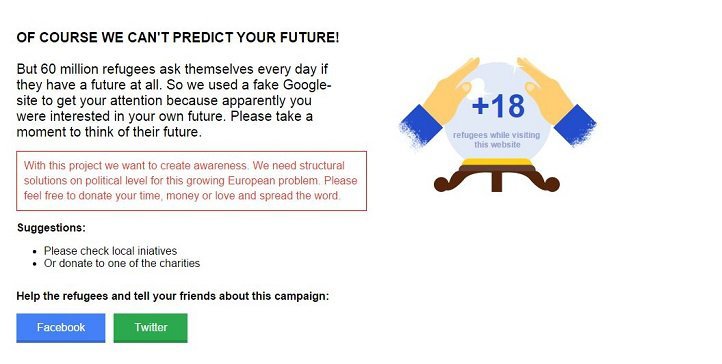 Once you tell it to predict your future, the fake site then tells us what we should have already known: Google can't predict your future! The site is actually a way to bring awareness to the migrant crisis happening around the world.
Migrants are fleeing persecution and violence in the Middle East. Most are seeking shelter in European countries. The site links back to UNHCR, or the United Nations Refugee Agency.
A group in the Netherlands, BrainMedia, is behind the site. Links to the "fortunetelling" site are already starting to spread on social media.